| How To Buy |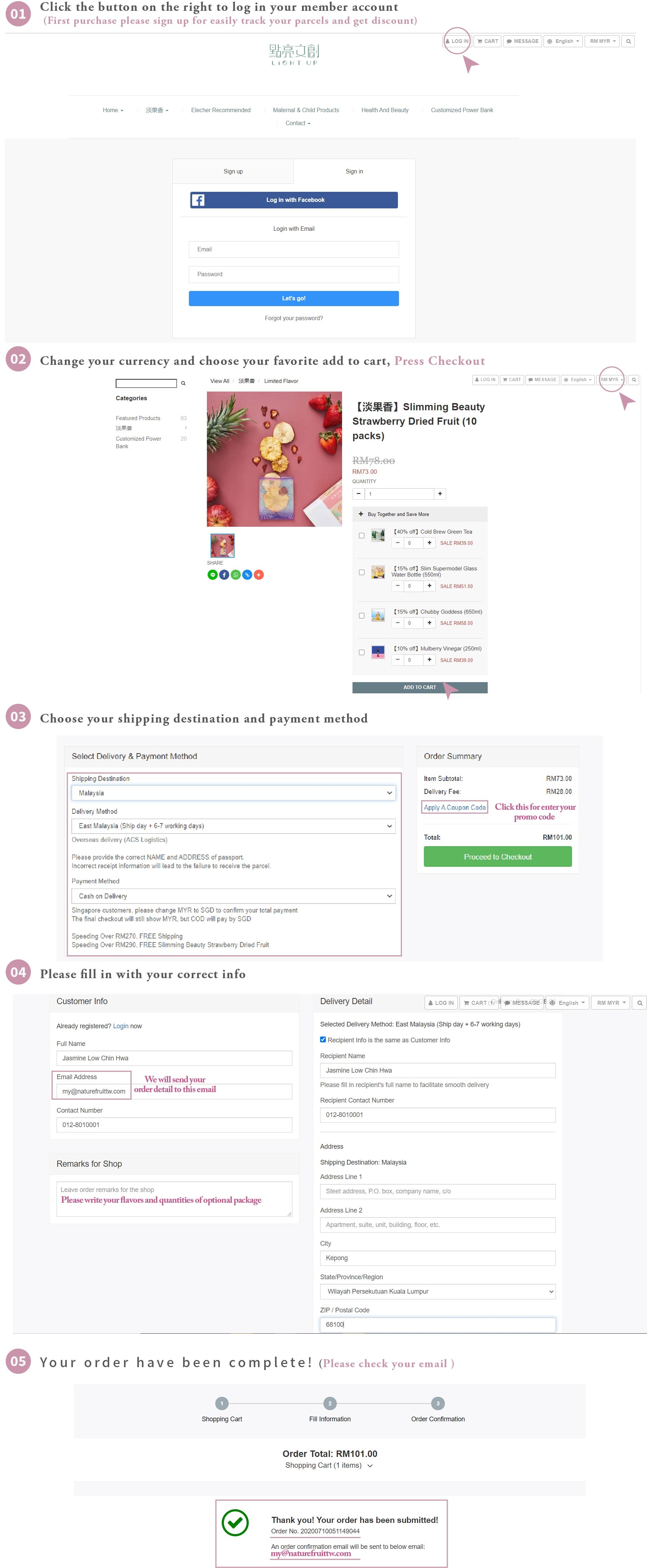 │Shopping Notice│
Q1: How to use the discount code?
A1: Click the checkout, you can see "Apply A Coupon Code" and enter your discount code.
Q2: Where is the remark for the Optional Combo?
A2: After fill in the customer information, you can see the remarks column at the bottom, just fill in there~
Q3: How long will I receive the goods after placing the order?
A3: You should wait 5-7 days (excluding holidays and national holidays in Taiwan). In case of natural disasters or consecutive holidays, the logistics status will be postponed according to the logistics situation.
Q4: How do I know that my goods have been shipped?
A4: Please check the"Order Status" is it "Completed".
Q5: How can I cancel the order?
A5: Please contact customer service, we will help you cancel your order.
│Reminder│
All order and delivery information are notified by email.
 The arrival massage notification is sent by the logistics system.
 Occasionally, there will be no notification occurred.
 We suggest you to apply for a member at the time of purchase, and pay attention to whether your email is entered correctly.
 After shopping, you can refer the order progress at any time on Light Up official website and personal mailbox.